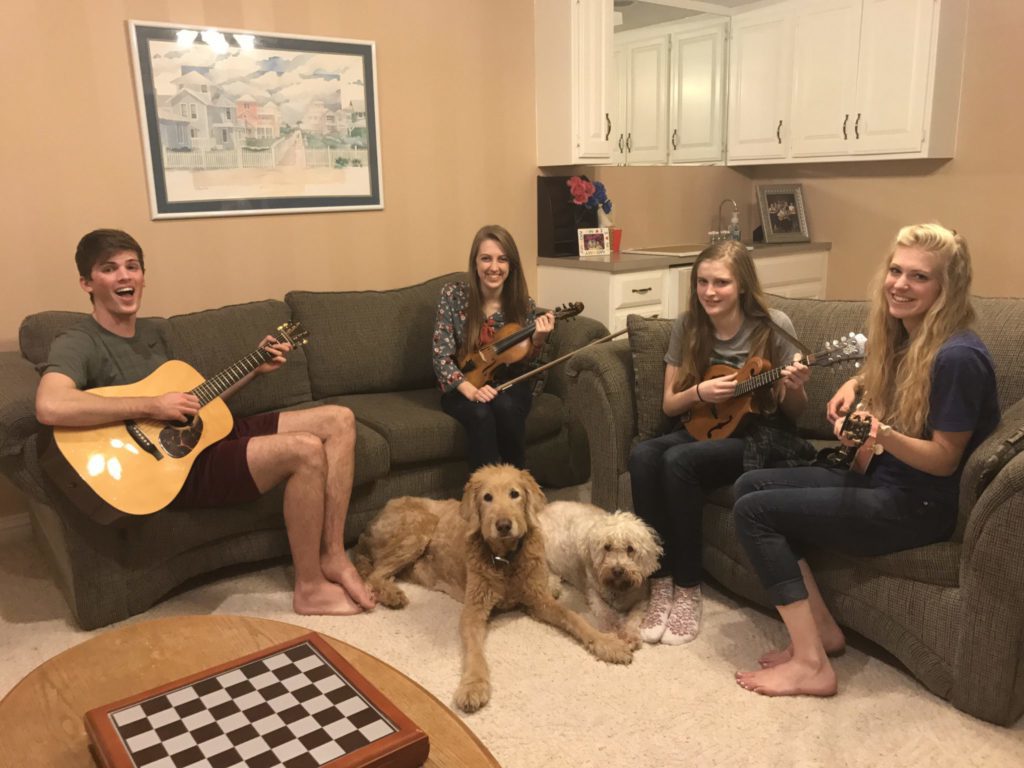 Winter Update: Lots of Changes for The Petersens
bluegrass branson | News
It's Show Time!
We are so excited to be back in the Little Opry Theatre after a restful winter break and have lots of things we want to update y'all with for this upcoming season. We spent a majority of our time off working on our next album (more to come on that later) and learning new songs for the show. We are bringing back several of last year's favorite numbers like Julianne's version of Fields of Gold, but I think you will really enjoy our new additions.
The Return of Kardboard Katie
A big challenge we will face this Spring is Katie being absent as she moves to Nicaragua for three months for an internship through our church, FBC Branson. Although we are thrilled for her and the opportunity she will have to use her Spanish degree and music gifts to teach the local children, we will miss her dearly. A lot of you probably remember this isn't the first time Katie has taken a semester off to live overseas. In the fall of 2015 Katie moved to Oxford, England to study theology of the Psalms and C.S. Lewis through Summit Oxford. Before she left we ordered an *almost* life size cardboard cutout of her but never thought we would have to use it again until now! Thankfully, Julianne is also a talented fiddle player and we have the always trusty Get It Mama to join us back on stage with her mandolin. Of course, you all know this means most of the emcee work will fall back on Matt so we would appreciate some extra prayer…
In other news, we have received numerous requests via social media for our dogs (pictured below) to be added to the show, but we haven't reached that level of desperation quite yet. Stay tuned haha
Come see us Saturdays at 7 PM through the end of the February. I promise you will have lots of laughs and hear some good ol' bluegrass and gospel music.
Blessings!
Be the First to Know About Updates From the Band
Subscribe to our blog to make sure
you don't miss a thing.